First, I have to share some AMAZING NEWS that's not my own, but that of one of my best blog-friends-
Leah
. She had a baby this morning! Head over to her blog for the details & to congratulate her!!
It's been 85ish all day here & I love it! Z and I went for a 15+ mile bike ride. Boy, was it hot, but it felt great! We're really making an effort to live a more active lifestyle. And it's not hard when we have gorgeous bike trails right along the Miami River here. It's easy to get distracted by the scenery & forget your legs are burning. Although, a trip to the store for a new bike seat is needed STAT! I won't go into detail about the pain in my "seat area" right now, but let's just say it hurt bad before I ever got on my bike today (from Friday's bike ride) & I was doing the "cowboy walk" when I got off today. But to end on a positive note, my pasty self is starting to get a tan!! Yay! It started with this stuff: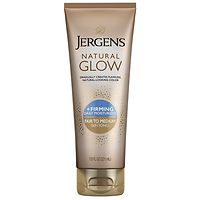 It works amazing by the way - & the firming part works as well! Love it! But we definitely got a good bit of color while riding today! Okay, now on to the important news:
We're putting in an offer on a house tomorrow!! I know, I know. We were going to wait. But that's when we were thinking it was going to cost us a lot more. We stumbled upon an awesome deal & went to check it out this afternoon. It's a great find! It's HUD- owned, so they're cheap but they go fast! Which is why we're moving so quickly. It needs some work- but it's all cosmetic. Want to take a quick tour? .......thought you would! Here it is:
From the road- 3 bed, 1 1/2 bath, 2 car garage.
We figured we'd put an addition over the garage, adding 1 bedroom & a bath.
We'd live in it for a while before selling it for profit.
As you can see here, it's a corner lot w/ a nice wood fence surrounding the property.
This is the view from the living room. The dining nook is the area on the left, and the galley-style kitchen is to the right. The half bath (with washer & dryer- that will have to change!) is the door on the right.
The kitchen- will replace cabinets & countertop.
The view of half of the back yard. Oh, and the most amazing part about it being all fenced in?? We can get a little dog!!! Yay!
The view of the back of the house. That's a gorgeous new wood deck off the master bedroom upstairs.
The stairs down from the porch.
The master bedroom-all the carpet in the house needs to be replaced. Not too tough.
The full bath upstairs. Umm.. yeah. Wallpaper needs to go! :)
Awful picture of one of the bedrooms. The other one is just like it.
That's pretty much it. The windows and doors are all in fantastic condition- and they're big! So anyway, what do you think? A good first investment property?? Note: It sold 5 years ago for $40k more than the current asking price. Other similar homes in the neighborhood are valued much higher than the asking price.
We're about to head over to Z's parents' house for a BBQ, so enjoy the rest of your weekend! Hope it's been wonderful!